9/11/2011
Important Announcement about " 5 Ways Split - Long Distance..."
Somebody contacted and informed us that Höstkänslor's work "Wishper" in this split was excerpted from one of German instrumental post-rock band "Daturah" works named "9". And notably, "Wishper" is simply intercepted from "9"'s audio frequency, not a cover of "9". After serious verifying, we found the matter he infomed was 100% true.
More than this "Wishper" thing, Höstkänslor also cribbed famous post-rock band RQTN's work and incorporated it in their first album "Fear Reality".
I am deeply regretful and very angry about all these stupid wrongdoings Höstkänslor did. More than disrespect to their own, what Höstkänslor did was also a trample to other 4 bands which put their effort into this split. It was a hurt to the fans who bought this split, and also a hurt to Pest Productions' good reputation! We will kick Höstkänslor out of our cooperative band lineupimmediately, and tell all the other labels not to do any cooperating with them.
On behalf of Pest Productions, I apologize to all the fans of Daturah and all people who bought this split.
Last, with great regret, the selling of split "Long Distance…" is henceforth stopped for good and we will destroy all the remaining copies.
BTW: Another post-rock project "We Steal Sunshine" of Höstkänslor menber's also use Russia post-rock band Mooncake's word as their own opus. In WSS's myspace page, they say they sign with China post-rock lable WEARY BIRD RECORDS. But in fact, WBR has nothing to do with WSS!!
7/27/2011
ONLINE SHOP is closed till 1st, Sep
http://shop.pest666.com
Since today, we will be closed for 1 and a half month, during this period, we will accept orders, but the items will be sent after 5th, Sep.
New Releases OUT NOW!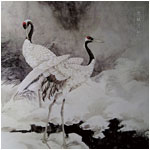 Zuriaake(Chn)/Yn Gizarm(Chn) - 悲賦之秋/司命樓蘭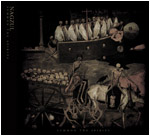 Nagzul(Chn) - Summon the Spirits


5/24/2011
ONLINE SHOP is open!
http://shop.pest666.com
Our online store started working last week, apart from release from PEST and MIDNIGHT REC, we have more than 1000 Black metal/Dark music items coming on the website soon. our store will keep the low price and very low postage!
New Releases Pre-order!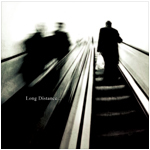 5 Ways Split - Long Distance...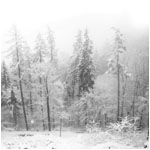 Midwinter(CN) - Enthrone in blizzard [Reissue]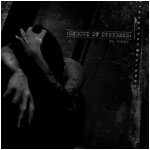 Shroud of Distress(DE) - Be Happy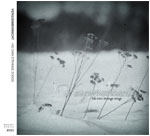 Vergissmeinnicht(CN) - My Own Strange Songs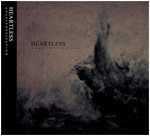 Heartless(DE) - Anaesthetization
[First 50 buyers get a Logo patch for free!]



OSKOREIEN(US) - S/T

Oskoreien, a one-man project which made an outstanding performance in collection album Der Wanderer über dem Nebelmeer now comes back with its first full-length album. It is an elegant naturalism Black Metal record which mixes a great deal of folk elements with beautiful clear back vocals. For fans of Wolves in the Throne Room!

New Series

Mañjusaka is the new series under Pest Productions focused on releasing Depressive/Progressive Rock/Metal in the vein of Opeth, Katatonia, Porcupine Tree, Anathema etc.


New Signings
Cold Wind
A new project led by Black Hate's soul B.G. New Wave of Depressive Black Metal!
http://www.myspace.com/coldwind6
Even Less
A new act of youngblood's from Yunnan,China. Beautiful Depressive rock for fans of later Anathema, "Damnation"-era Opeth, Katatonia, Porcupine Tree etc.
http://www.myspace.com/evenlesscn
Shroud of Distress
New force of Depressive Black Metal from German. Their first album will come out next year,released by Pest.And moreover,the first EP of their's will published by Korean label Solidute and Despair Music.
http://www.myspace.com/shroudofdistress
Lostime
A brilliant Depressive Black Metal / Shoegaze one man project from Beijing,China. The first EP is now recording! Member from Dopamine(r.i.p)!
10/12/2010
New Released Out Now!
6/22/2010
New Released Out Now!
30/3/2010
New Released Out Now!
11/18/2009
New Released Pre-order!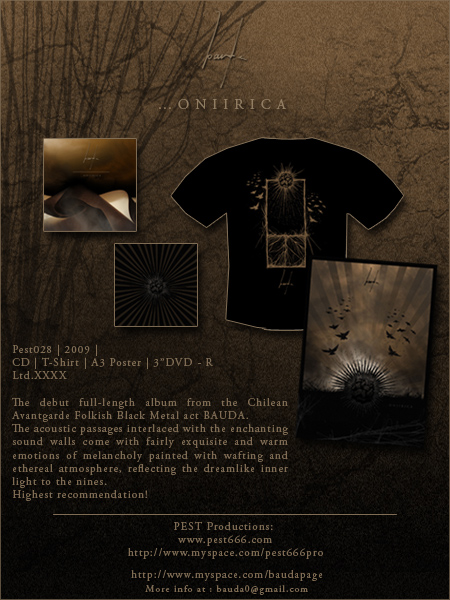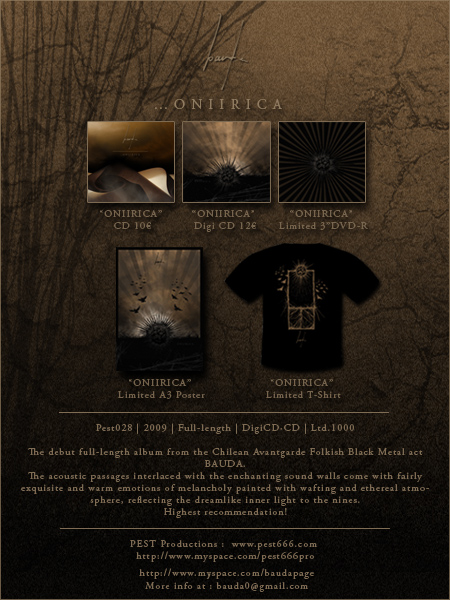 Bauda(Chi) - ...Oniirica

The debut full-length album from the Chilean Avantgarde Folkish Black Metal act BAUDA. The acoustic passages interlaced with the enchanting sound walls come with fairly exquisite and warm emotions of melancholy painted with wafting and ethereal atmosphere, reflecting the dreamlike inner light to the nines. Highest recommendation!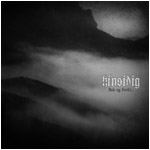 Hinsidig(Nor/Ger) - Bak og Forbi...

The new act of depressive Black Metal hails from Norway/Germany, whose members come from Nyktalgia, Sterbend, Total Hate and Armageddon. Hinsidig mixes the North folk elements along with a great deal of clear back vocals based on the lines of primitive Black Metal, sounding like Ulver from their early era. The inspirational instrumental arrangement and melancholic melody can also be easily related to Nyktalgia and Wolves In The Throne Room. Highly recommended!!!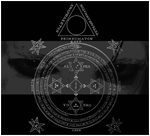 Elhaz (Fra) - Goetic Experience (by Elhaz)

The French Esoteric Dark Metal act ELHAZ now returns in two years of silence after the highly-praised debut album "Malemort" in 2006. The brand new album "Goetic Experience" comes with blackened and inclement atmosphere as it is supposed to be. 70 minutes of the true mysterious dark rituals in the eternal chaos!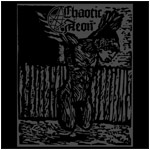 Chaotic Aeon(Chn) - Chaotic Aeon

The debut EP from the most excellent old-school Dark Death Metal horde in the Chinese scene. 6 darkened hymns of death with ultimate cruelty and darkness. Greatly influenced by legends like Slayer, Morbid Angel and Incantation. The decree of the God of Chaos now spreading all over this mental fucking world!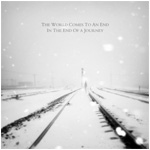 V/A - The World comes to an end in the end of a journey

This album will definitely be released in Sep,due to some reason of one band in ex-plan,the album was kept delaying.Now,this band will be out off from the roster,this is a pity,but at the same time,I'm glad to say that there will be an other great musician join our VA,it's Ethereal Beauty from US,he will contribute 2 relaxing songs to VA!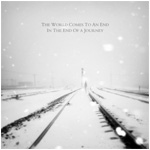 V/A - The World comes to an end in the end of a journey

Leave this bleak city full of solitude, And start our lonely grey journey, Shall we see more hope in the end of the sky far away? Gathering 6 Black Metal / Shoegaze / New Wave bands hailing from 5 different regions, namely:Onryō(UK) / Dernier Martyr(RUS) / Soliness(GER) / Heretoir(GER) / Shyy(BRA) / Dopamine(CHN)


Heretoir(Ger) - .Existenz.

5 Solitude Songs from Black Metal / Shoegaze Project "Heretoir", nostalgia, melancholy and a glimmer of hope... You will really be empathized! for all fans of Amesoeurs and Lantlôs!! Highly recommended!!!


Sinisterite(Horna/Shatraug's New Project) - TBA
Heretoir(Ger) - Heretoir
Elhaz(Fra) - Goetic Experience (by Elhaz)
Chaotic Aeon(Chn) - TBA
Skeletal Augury(Chn) - Victory of the holocaust
In The Abyss(Chn) - The Frosty Heart in Snowstorm
Dopamine(Chn) - Dying away in the deep fall
Secretly In Pain(Can) - Secretly In Pain
Dernier Martyr(Rus) - TBA
Transylvania(Can) - TBA(Demo)
AnhedoniA - Der Schrei Der Natur

Dysthymia - The Shivering Opus
Vergissmeinnicht - Whispering Solitude

05/10/2008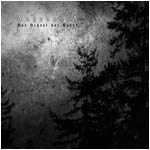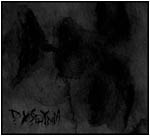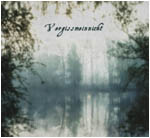 AnhedoniA - Der Schrei Der Natur

Dysthymia - The Shivering Opus
Vergissmeinnicht - Whispering Solitude
will be released in 25th,Oct
5/16/2008
:AnhedoniA:
The Debut full-length album of Sweden depressive black metal band AnhedoniA,,will be released under Pest Prod in October.
Jewel cased,limited to 666 copies
AnhedoniA Myspace: ww.myspace.com/anhedoniadsm
Out Now!